Customer Survey Summer 2020
Thank you to everyone who completed the customer survey carried out in August 2020. As a small local business we were overwhelmed by the level of response – well over 300 completed surveys – and the positive things you said. It's great to have such supportive customers! Here is some of your feedback...
93% of respondents rated HFF at least 8/10 for customer satisfaction, with over half scoring us 10 out of 10! We feel slightly awkward about this as we know we're not perfect and do occasionally make mistakes, but it's great to hear we're getting many things right!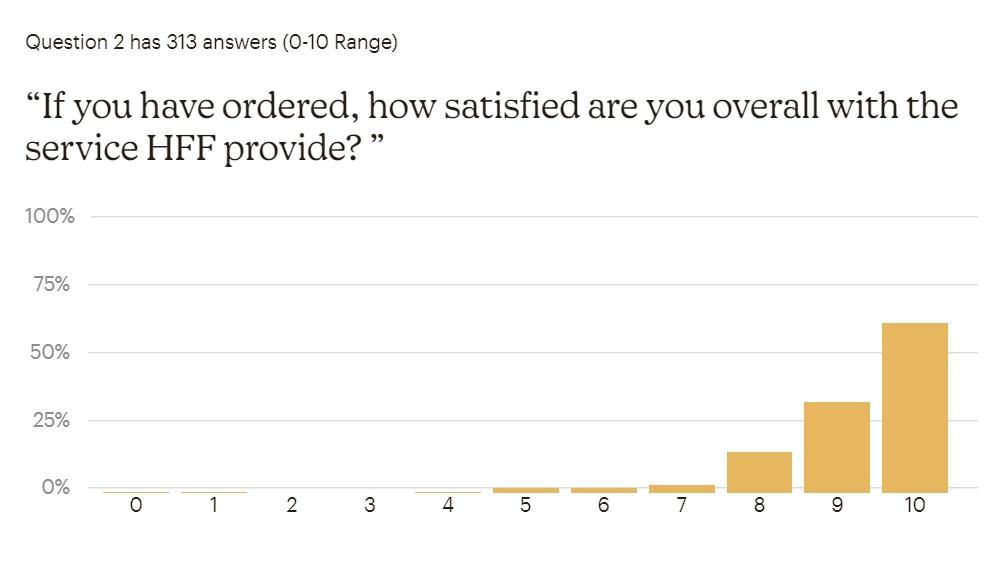 Similarly, 89% of respondents said they were very likely (at least 8/10) to recommend HFF to a friend, neighbour or colleague, with 64% saying definitely 10/10!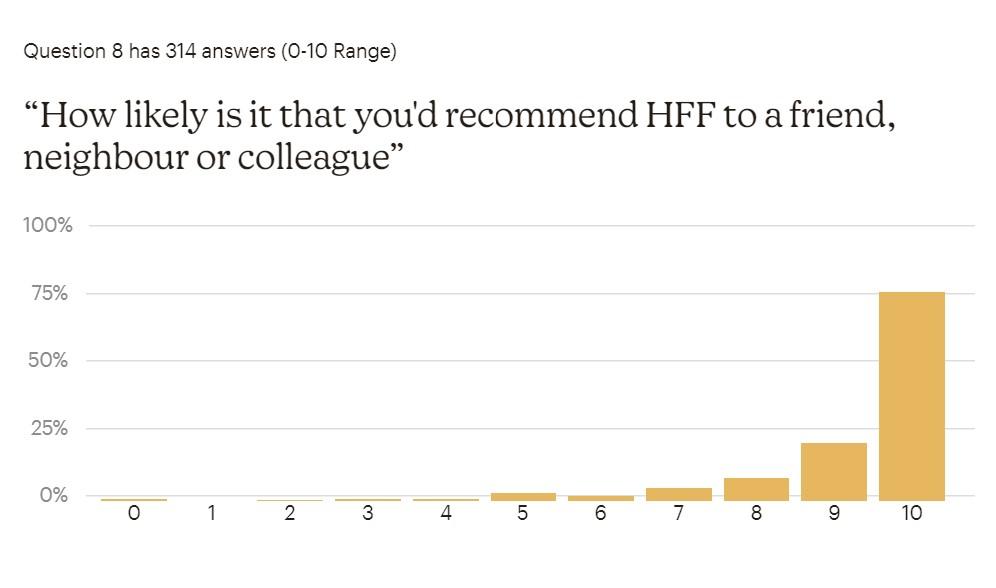 Many of your comments absolutely blew us away! The survey was anonymous so we don't know who said what, except where you added your name at the end, but these are some of your quotes.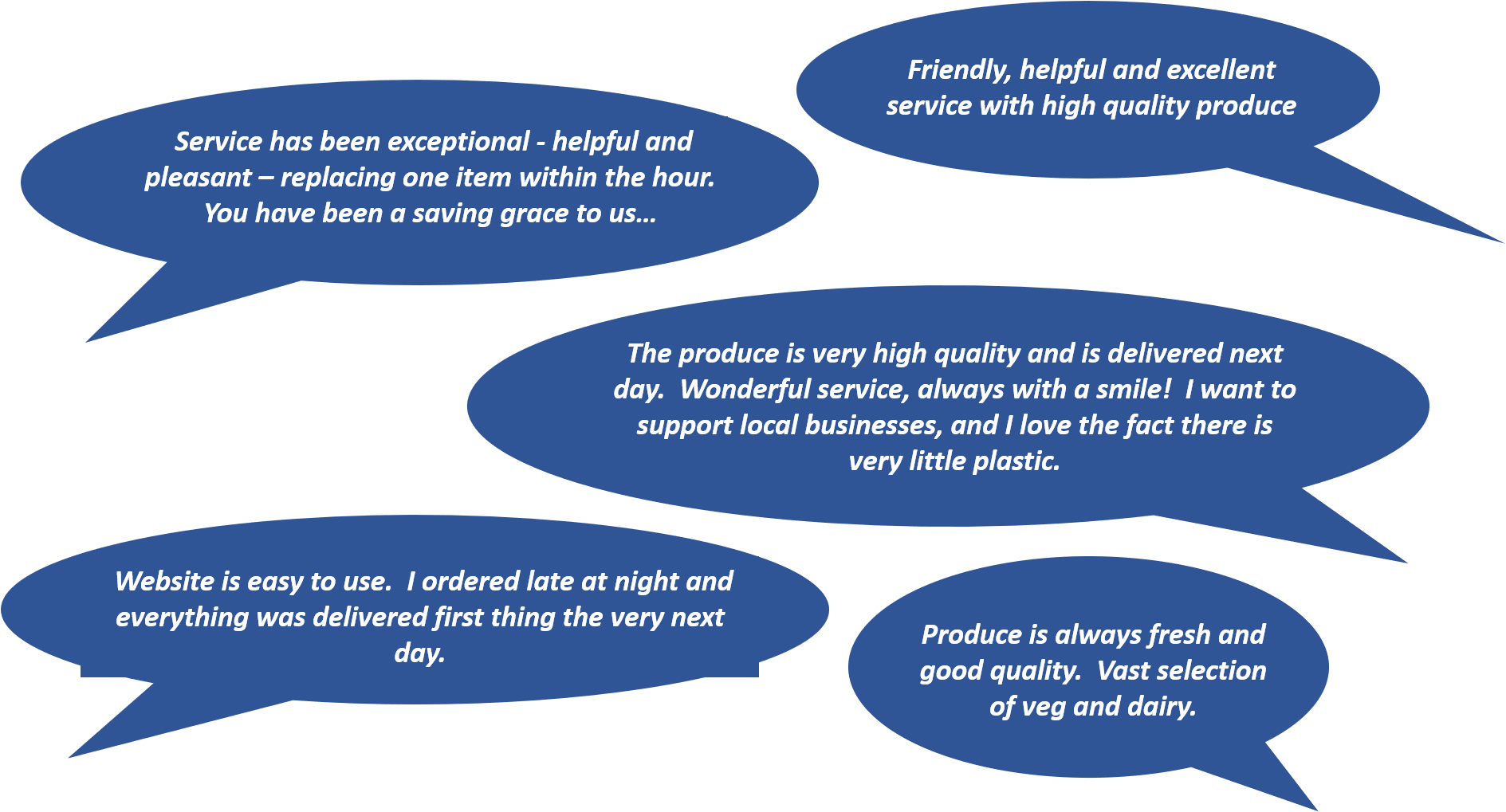 We asked you what the main reasons are for ordering from HFF - here are your responses...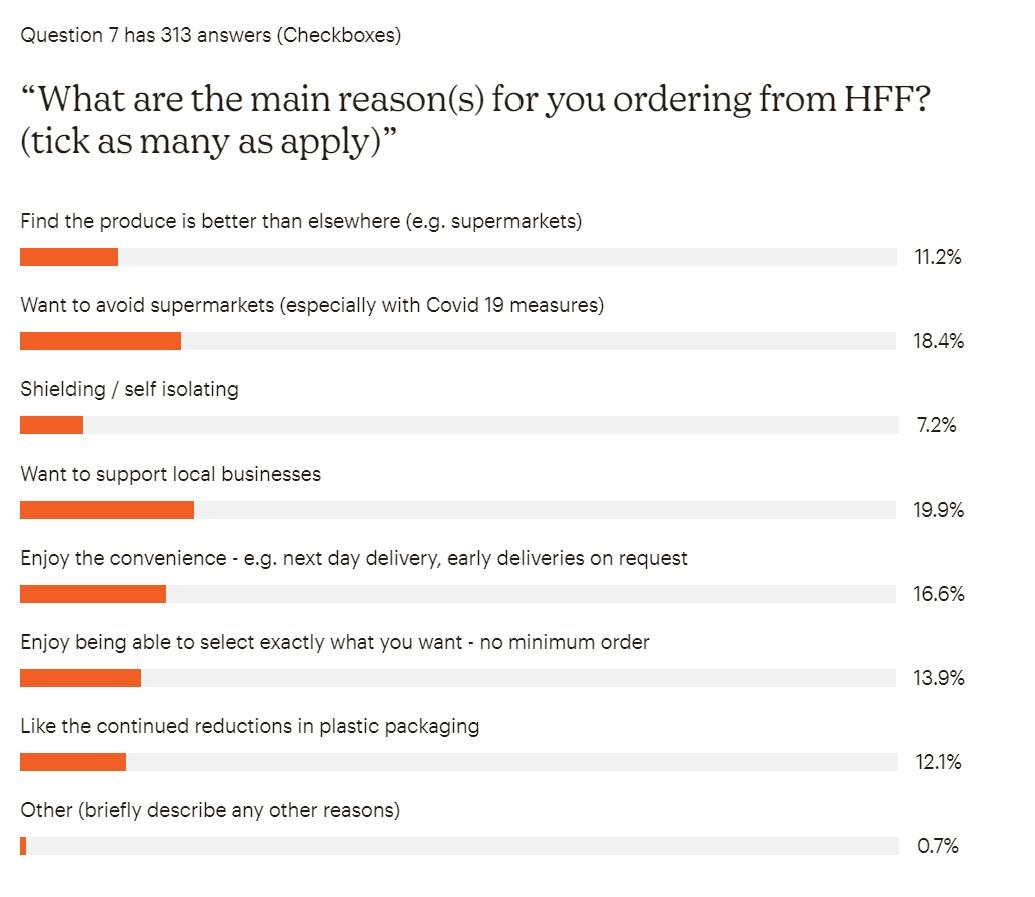 We know there's always room for improvement. These are the areas where you said we could improve. We've read all your suggestions and ideas and are already working on many of these - you can read progress updates on the "Updates" page.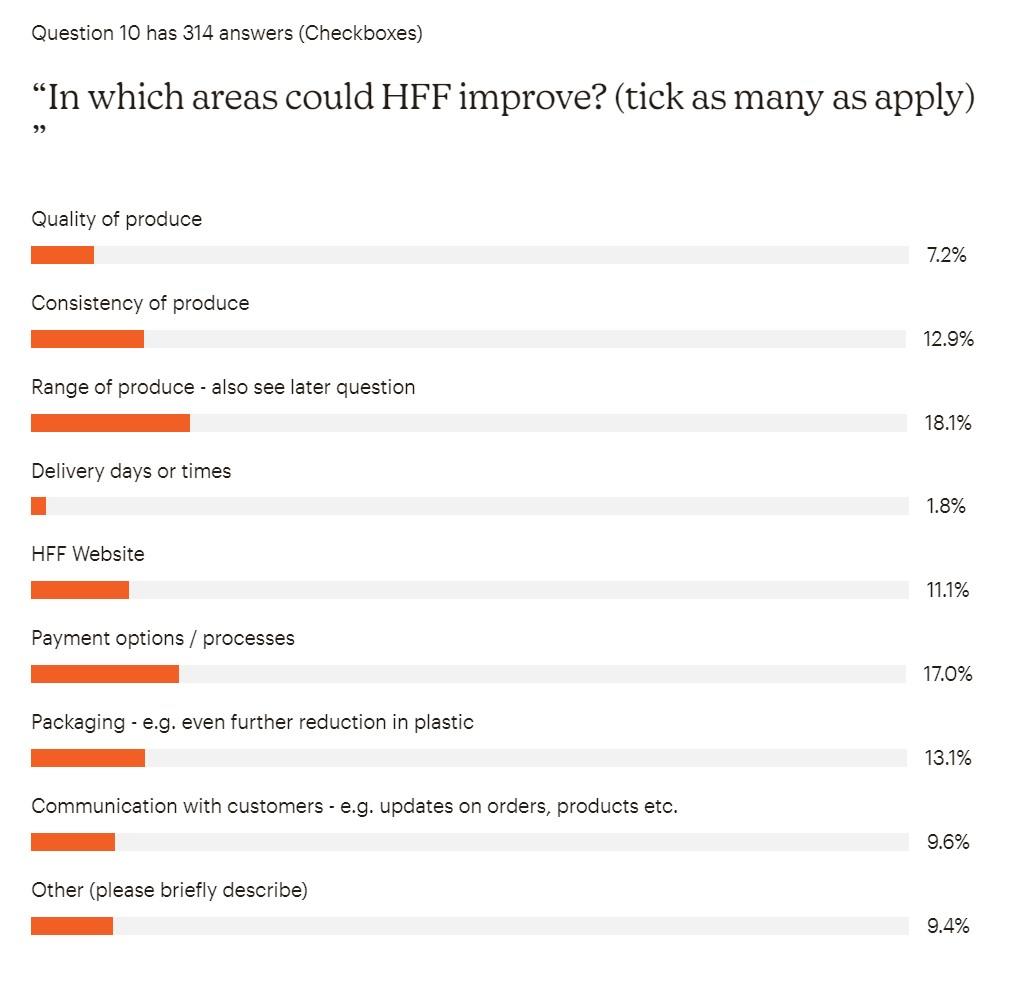 We asked you what would encourage you to order / continue ordering from HFF. Again we've reviewed all your feedback and are working through an action plan to take your priority ideas forward, where they're viable for us. You can read about progress on the "Updates" page.