Loyalty Scheme with Reward Points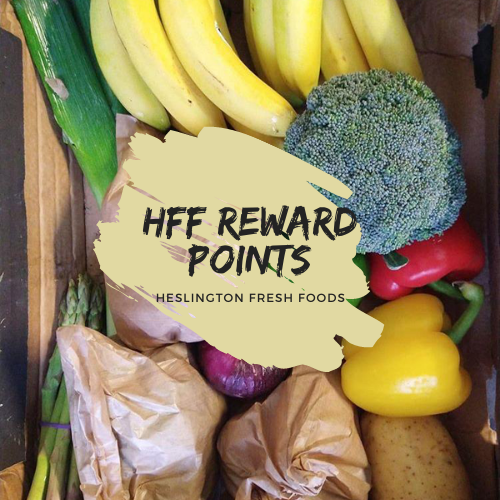 In order to give something back to our loyal customers we are proud to offer HFF Reward Points. The Heslington Fresh Foods loyalty scheme allows you to earn points on purchases made through our site.
We've tried to make the process as simple as possible for you to use, however the reward points system will only work if you sign into your account before making your purchases.
Here's how it works...
If you're a new customer and would like to join the loyalty scheme, simply create an account with us through our website by clicking 'create account' at the bottom of the website page and follow the steps. If you're a returning customer, simply login to your existing account and you will then receive access to the Reward Points link within your Dashboard.
Each £1 spent through the website equates to 1 Reward Point. When you reach 100 Reward Points you can then redeem your discount off your next order. 100 points = £5 discount.
If you have the points saved, you can choose to spend these points towards your purchases within 'My Basket' by simply selecting 'Apply Points' to receive a discount to your total.
Loyalty points are issued only when the order has been placed, and only for orders made with an account, which is of course free and easy to sign up for.