About Heslington Fresh Foods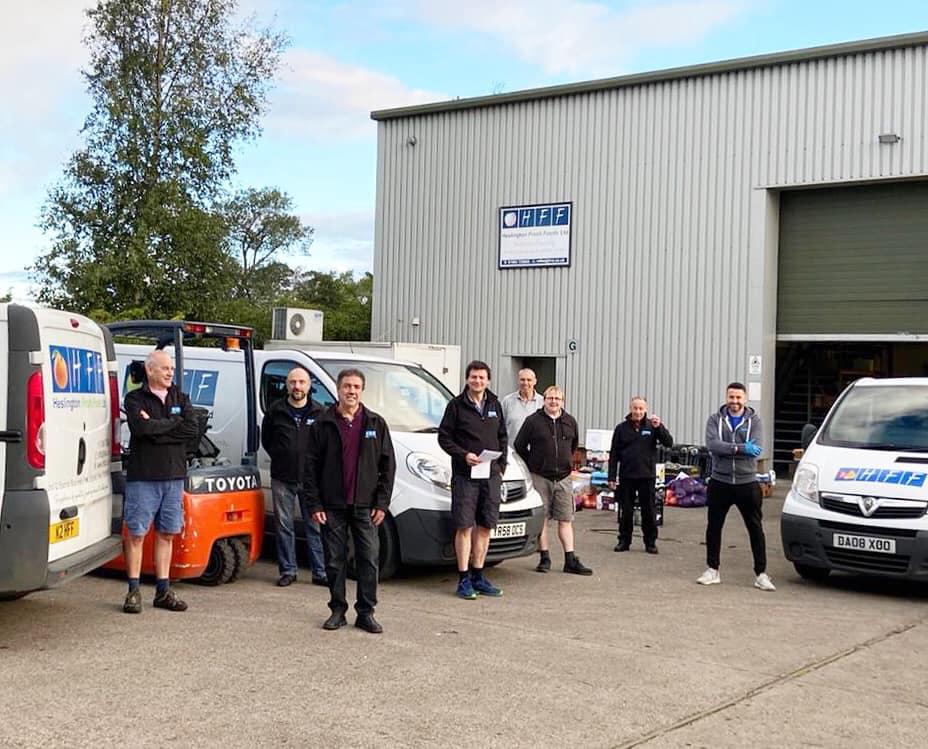 HFF delivery team at our York depotHeslington Fresh Foods Ltd (HFF) is a small, local, family run business supplying fresh, dairy and chilled produce throughout Yorkshire and neighbouring counties.
We are situated on the A19, 6 miles south of York, with easy access to all major routes. We supply to all areas of the food industry- hotels, pubs, restaurants, cafes, nursing homes, schools and retailers.
At the outset of the COVID-19 pandemic we started a non contact doorstep delivery service (Monday to Friday) as well as a collection service from 6am - noon (Monday to Friday).
At HFF we purchase direct from the growers, markets and importers, with fresh stock arriving each morning to ensure our customers receive quality and freshness with every delivery. We also supply an extensive range of dry goods as well as milk, bread, butters, cheeses, eggs, etc.
We deliver Monday - Friday for home deliveries - including next day deliveries if ordered by 9pm. We also deliver on Saturdays for wholesale customers only.
We do not operate a minimum order policy like many other companies, and customers can select exactly what you want from the ranges presented on our website.
Payments can now be made online or, if you prefer, by bank transfer or cheque or cash (please add a note at checkout) - see FAQs.
Please remember there is a "just in time" nature to fresh food deliveries, so on occasion your selected item may not be available by the time your delivery leaves our depot - in this case, we will mark any such items as "to follow" on your invoice, and will deliver them separately as soon as possible, usually by the following day. This is how we ensure you receive the freshest possible produce, direct to your home.
Also, please remember we're not "Amazon" , so unfortunately can't give precise delivery times and can't offer online tracking. Instead, we're a real, local "people" business and will do our very best to deliver your order when it suits you - just ask!